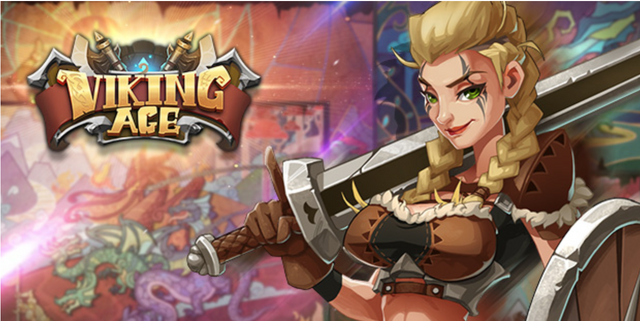 Welcome to the Viking Age Wikia
This wiki is about "Viking Age", a MMO TD game made by Shinezone.
Lots of information is needed! Please add some info on uncompleted topics if you can!
Viking Age Beginner's Guide and Tower Defense Tutorials
Here is a helpful guide for beginners
Levels and Tower Defense Strategy (Walktroughs)
Towers
There are 4 main types of towers, 12 Special types of towers, and 24 Tower Skills.
When you have the resources to buy one of the 12 special towers or one of the 24 skills, consider carefully your strategy before buying it: the amount of resources requested is fairly high, and it may take days (maybe even a week) before you will be able to purchase another special tower or skill.
Click here for the list of towers and skills
Heroes, Stats, and Ranks
There are 4 Heroes in the game.
Stats determine how strong they are.
Click here to learn about stats
You can upgrade hero ranks to make the heroes stronger.
Click here to learn about Hero Ranks
Equipment and Fashion Tables and Disassemble
There are many different Equips and Fashions. You can learn about their different attributes using the equipment and fashion tables.
Click here for the Equipment Tables free scroll Lite
Click here for the Fashion Tables
Village Buildings
These are the buildings in the Village:
Viking Camp & Hidden Treasure Land
Events
Special Events are added to the game periodically.
Clans
You can join a Clan and get special bonuses if you contribute.
Click here to learn about clans
VIP Levels
By Spending real life money on the game you can increase your VIP level.
BUGs
Contact the Developers 
Email: vikingage_cs.en@shinezone.com
Where to play
Facebook: https://apps.facebook.com/viking_age/
Kongregate: www.kongregate.com/games/Shinezone/vikingage
Armor Games: http://armorgames.com/viking-age-game/17959
Trelleborg Bulletin
Photos and videos are a great way to add visuals to your wiki. Find videos about your topic by exploring Wikia's Video Library.
Community content is available under
CC-BY-SA
unless otherwise noted.